Fire Alarm & Sensitive Flame Detection Sensor
Fire Alarm Systems are systems that provide for notification of a fire the fire by using detectors of different backgrounds, as appropriate, such as Smoke Detector, Heat Detector, Manual Pull Station (Manual Call Point), which is. we can recognize and correct. The fire did not spread until it has no control.
"  Do not miss even small flame!  "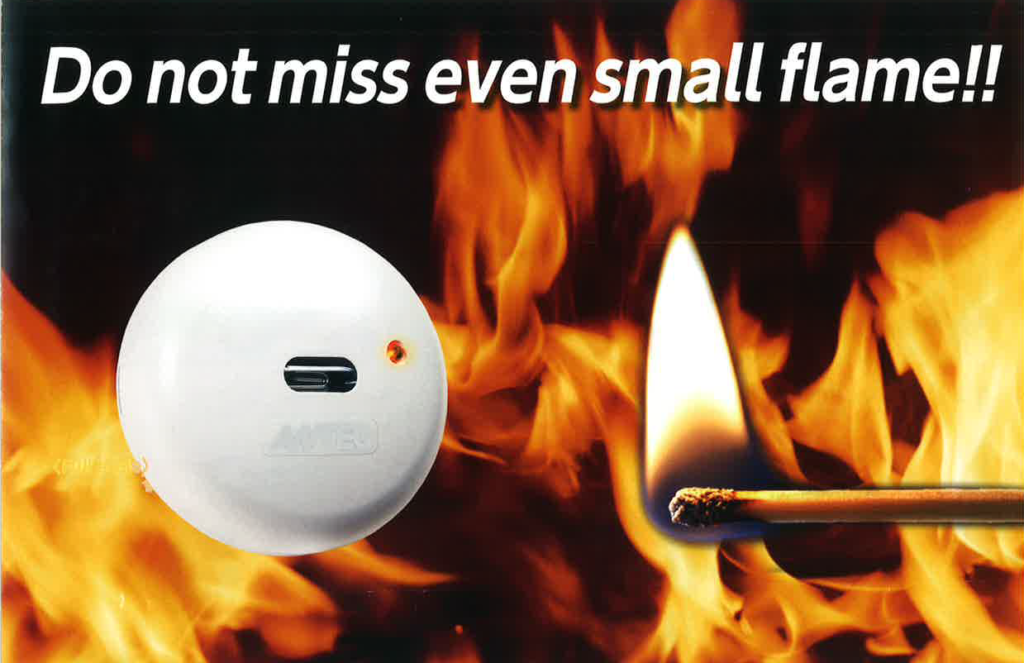 Early Fire Detection
Quick and sensing performance for flame (shortest 0.5 seconds)
Arson Early Detection
Sense the flame before the smoke and heat is generated
Outdoor Fire Sensing
There is no malfunction by the light of the sun & drip-proof
Smoking Prevention
Corresponding to various applications by the detection time setting
Lighting Failure Monitoring
It can be diverted to the monitoring of the constantly ignition location , such as a boiler
Very high Detective Performance